A customer brought the machine testing material to our factory for the required laser pipe cutting machine.
Pipe Specifications:
Material---Carbon steel pipe
Length---6000mm
Thickness---5.0mm
Diameter---51mm
Cutting requirement:
Cutting length---1160mm
Cutting+Punching holes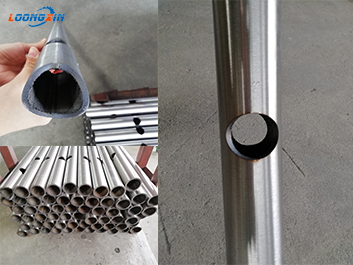 Customer brought the 5.0mm carbon steel pipe to our factory for testing our newest pipe laser cutting machine, we cutting the pipe and punching the holes according to customer's requirements, the cutting length and holes size fully reached customer's requirements, and the waste just 20mm! Finally customer had ordered our machine in our factory! The waste of pipe from our newest laser pipe cutting machine is less, cutting size is accurate, and speed is fast!
video: https://youtu.be/6LwVWdKCfig