Laser Tube Cutting Machine LX6018
Features
Laser Tube Cutting Machine LX6018
4 Axis Laser Tube Cutting machines are designed to cut multiple holes on tubes of different sections, in a fully programmed automatic cycle. This process eliminates all traditional sawing, punching, grooving, grinding, deburring, drilling, lining-up and removal operations carried out on conventional machines.
Our Laser Tube Cutting Machine can freely design and enable immediately cutting of complex graphics and words, produce extremely accurate and complex laser cuts for a wide range of tubing.
4 axis laser tube cutting benefits

Longxin Laser Technology's 4 axis laser tube cutting machine can produce intricate and precise features on tubes of all shapes and sizes.
Laser tube cutting is a cost-effective process that produces intricate parts with small tolerances in medium to high volume production runs. It is also a fast and low-cost process for prototypes or one-off parts due to the quality of the cut and the lack of finishing operations needed. The additional benefits that 4 axis laser tube cutting, includes:
- Reduces subsequent manufacturing steps
- Produces superior edge quality
- Minimizes development costs
- Consistent, high quality production
- Laser Tube Cutting Capabilities
- Computerized tube cutting, rapid tube cutting, chipless tube cutting
- Tubes of various diameters can be produced across the entire clamping range without the need for retooling
- Easy to operate with remote control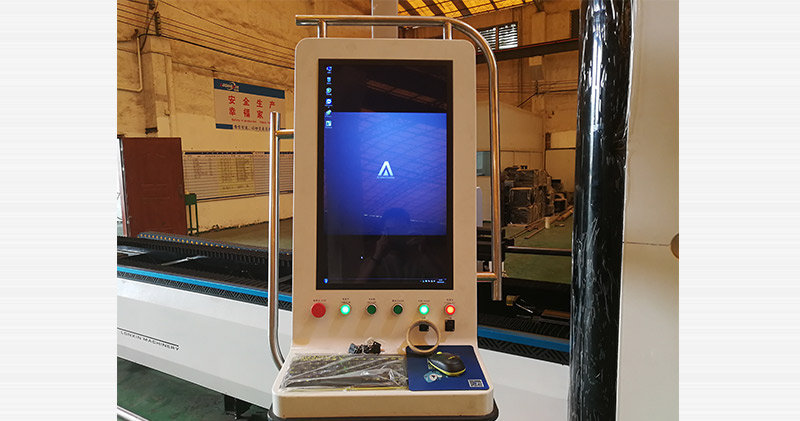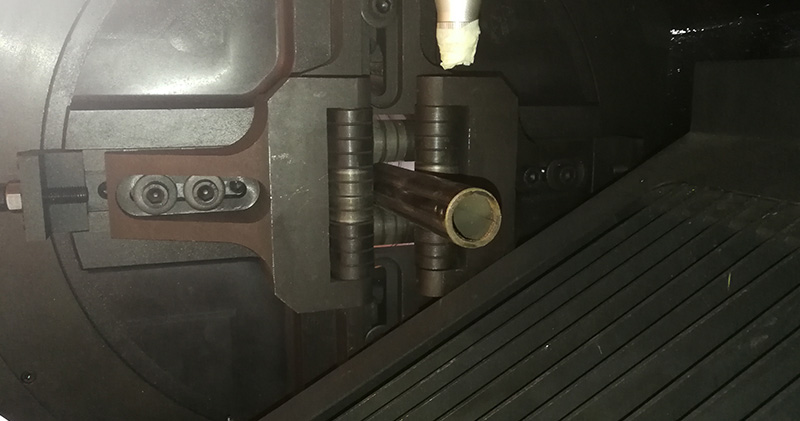 Product Description
Laser Tube Cutting Machine LX6018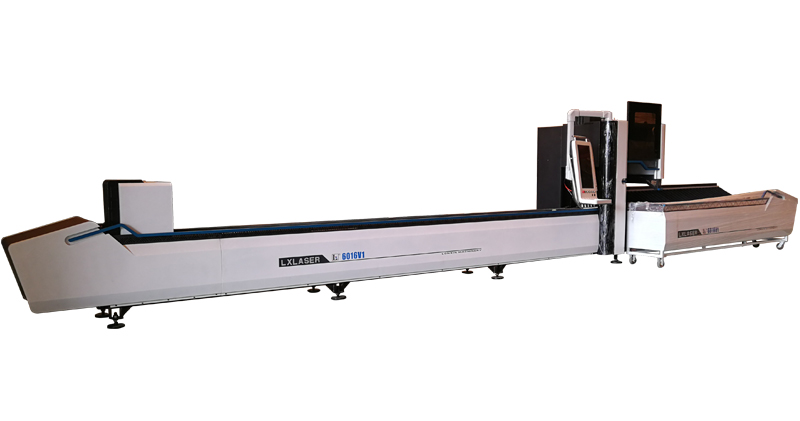 Fully Automatic feeding function ( optional )
Protective collecting rack ( optional )
4 axis laser tube cutting machine capability

Longxin Laser Technology's 4 axis laser tube cutting machine provides the capability to produce complex, accurate features within a single machine, which helps to reduce secondary operations and allows for precision fit of weldments and assembled components. Other capabilities, include:
Creating cut-features or complex geometry on tubes such as profiles, copes, and slots.
Can perform high-speed cutting without additional requirement for hard tools.
The 4 axis laser tube cutting technique eliminates the need for saws, drills, nibblers, milling machines, and hand-held plasma torches, by combining these various processes in a single operation.
Cutting Samples

It is suitable for cutting carbon steel, stainless steel, aluminum, brass and alloy metal materials.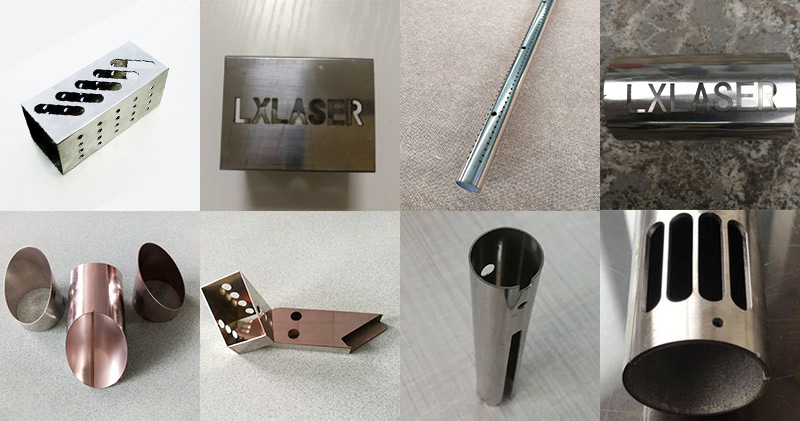 Main Techincal Parameter
Laser Tube Cutting Machine LX6018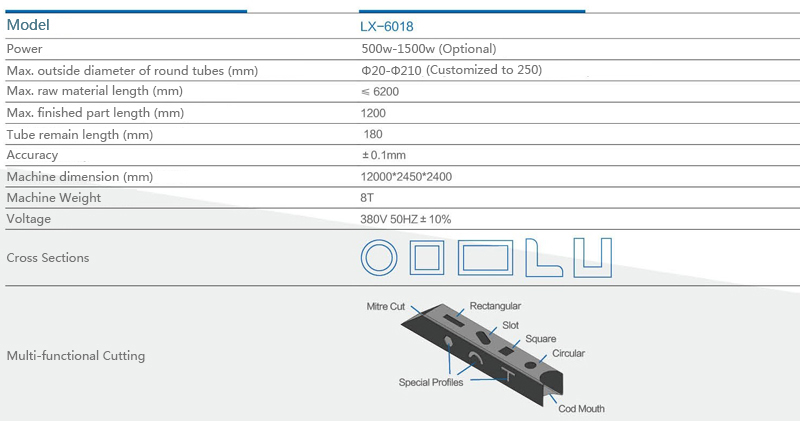 Laser Tube Cutting Industries Served

Our 4 axis laser tube cutting machine is used for a wide range of applications within numerous industries, some of which include:
Agriculture
Automotive
Construction & Sanitary
Fitness Equipment
Health
House-ware
Metal Furniture
& more Prototype Part Manufacturing Capabilities
Longxin Laser Technology has the capabilities to provide prototype machines to our customers at a competitive price with short lead times. We can work from samples, rough sketches, or finished engineering drawings. We can also provide Free Tube Sample Cutting. We will also fabricate parts per print when possible or supply a marked up copy of any necessary changes for customer approval prior to production.
Quality Control Standards

To ensure the best quality products possible we provide pressure testing of all finished parts and assemblies created by our 4 axis laser cutting system. Every product that leaves our facility is thoroughly inspected at all stages of production to the industry's highest standards for quality. At Longxin Laser Technology, we strive to meet or exceed customer requirements and expectations through a continued dedication to customer service, quality and productivity.