※This machine is upgrade style with pipe product collector.
① Laser Generator adopts the brand of Max, output 1500W, Transformer efficiency of air to electric is higher than 30%, Common air can be used as cutting gas.
② High stable efficiency of pulsing energy
③ Long service life, accuracy. more than 100,000 hours usage for air pump
④ Cutting speed is higher than 12 meter/sec., Non cutting blur and neat, non obvious cutting deformation (lesser than 0.1% OD)
⑤ High quality of Laser beam, compact design, light weight.
⑥ Low cost solution, Laser media is glass fiber, no require for particular gas, environmental air source. Easy operation, simple maintenance .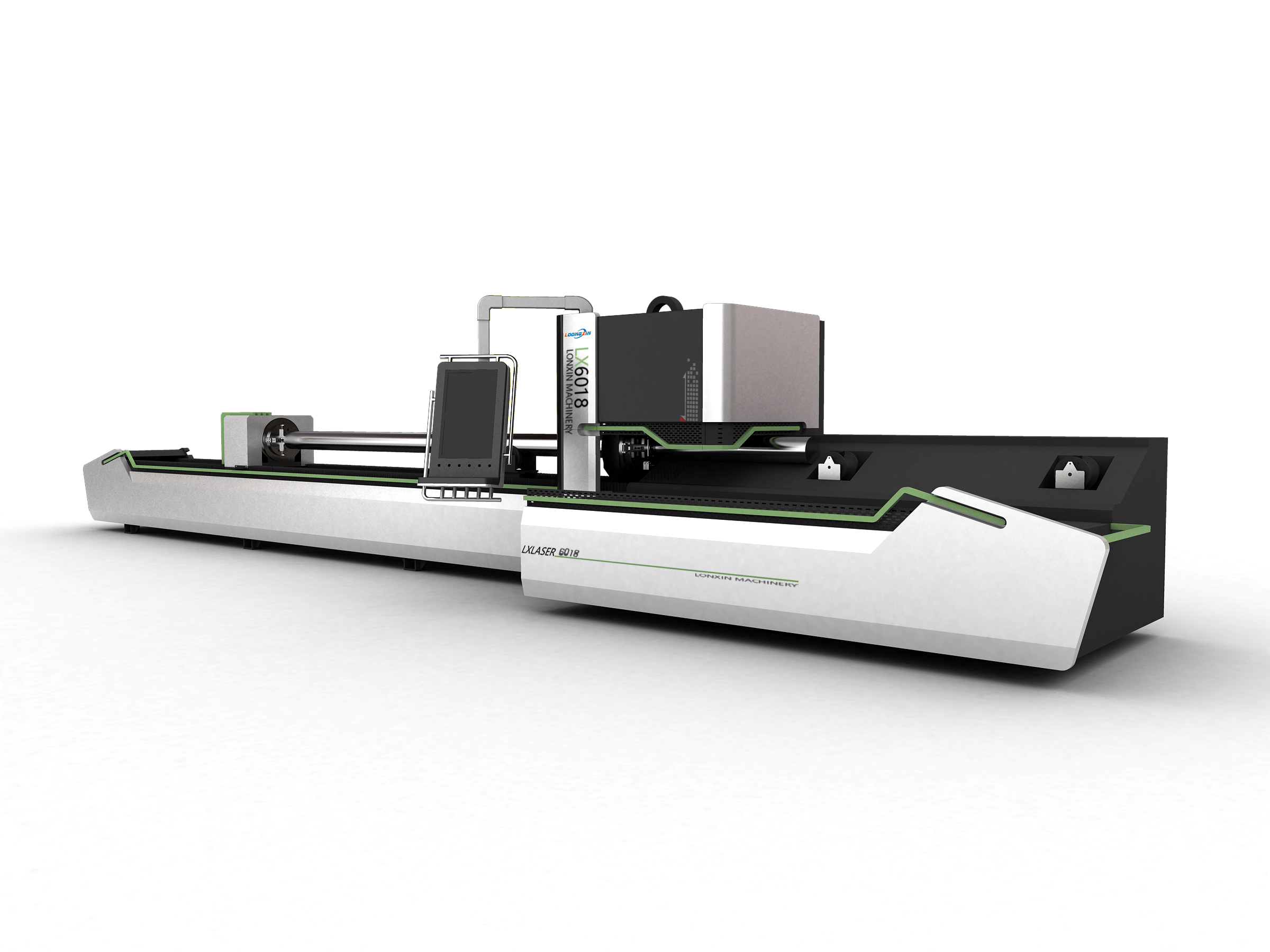 Machine body is welded by integral principle, fine machining after annealing for eliminate material inner stress, so is to increase stability
. X,Y,Z axis activate by servo motor and collaborated with high precision reducer, gear, linear guide to transmission. Ensure the mechanism works at high efficiency and accuracy. Equipped with auto lubrication.