A customer who manufacturing drying rack inquired us for a laser tube & pipe cutting machine.
Cutting requirements:
Cutting + punching
Material---201# Stainless Steel Square Pipe
Specifications---34(L)*22(W)*0.439(T)*6000
Cutting length---1495mm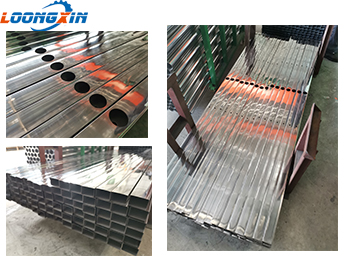 We recommended our newly innovated fully automatic laser tube & pipe cutting machine as it's a cutting machine suitable for round & square pipes and its functions include cutting, punching holes, notching and cutting other graphics.
Because it's laser cutting, the cutting surface is smooth with burr, so the ending facing is nor required.
The customer was very satisfied with our machine's cutting speed and the no burr cutting.
video:https://youtu.be/9dwIfFnIo_o