1. How do you manage commissioning and training?
We offer on-site free operation training in our factory for customers. User manual, installation and operation videos are available. And oversea commissioning & training service is available, clients need to afford the tickets ,visa and accommodation and 100USD per day. Normally 1 week is enough for 2 machines.
Our engineer was in Spain customer's factory for helping the first time setting and training, now they already used the machines for several months and work fine.
2. What ongoing technical support do you offer?
We offer 1 year warranty on our machines (24 months on the laser source) and lifetime technical support.
We have a strong engineer and after sales service team with more than 20 peoples. Our engineers offer 24 hours online service and free technical support.
3. Are all moving parts adequately guarded and protected with interlocked safety features?
We have CE certificates on our machines. We can add interlock and additional safety guards if needed. According to our experience, different customers have different requirements on these, therefore, it would be much better that you could tell us which part you want add them.
4. Can you provide cut samples?
Yes, we can provide cut samples. Kindly let me know your requirements (size, qty, etc). You are welcome to send us tubes for testing too.
5. It's possible that if using compressed air to laser cut stainless steel that there's a possibility that the cut ends would rust / stain due to oxidisation. Have you encountered this before and if so what do you recommend to overcome this?
The tube material will affect the rust/stain result. Normally the good quality stainless steel 304 would not happened this. There are 2 solutions:
1. cutting with nitrogen to avoid rust/stain
2. polish the tube after cutting with compressed air
6. What sort of lead time do you offer on both machines, for example, FL-40 & FL-120?
The lead time for both machines is 45 working days.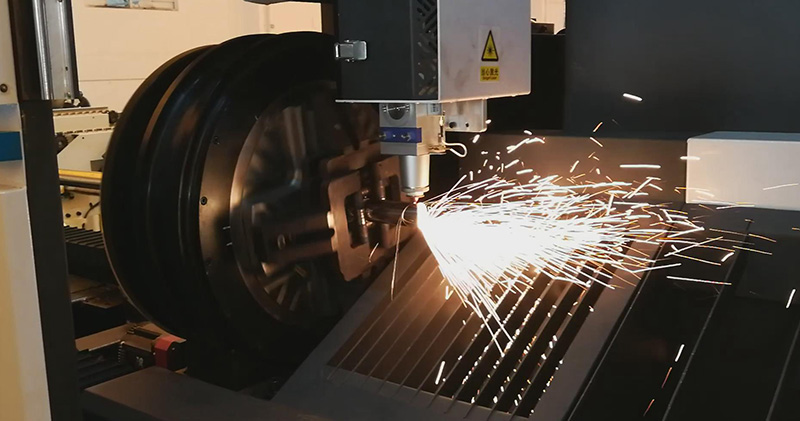 7. How do you compare with your competitors in terms of cost and service?
We are a professional pipe cutting machine manufacturer with more than 16 years experience. We focus on tube cutting only, therefore, we know very well in tubes, tubes cutting and customers' needs and offer the best solution for our customers.
The two models (FL-40 & FL-120) we proposed are our own-developed & unique high speed cut off machines that other brands can not compared, no matter in speed or stability. All the components we used are famous brands in the world that you can find in Europe.
We have cooperated with many top brands for years. The reason they choose us is not only the good products we offered, but also the service we have. Sincerely, we hope we can cooperate with you just like them.