Recently we received order from our India customer for our Fully automatic pipe cutting machine for their tube production.
Customer's requirements:
Tube type for ERW (Electric Resistance Welding)
Material stainless steel
Cutting pipe diameter range 19.05-54mm
Loading length 6 meters
Thickness within 1.4-3.5 mm
Solution:
According to tube sizes, we recommended our fully automatic high speed laser pipe cutting machine LX-FL70F. The diameter cutting range of this model can reach 68mm, it can well meet the needs of customers, so we think it is suitable for our customer.
Features:
-Specially for small round tube cut off (Standard OD15-68mm)
-Remains within 40mm, wide processing range of 6~70mm
-Automatic pipe head sensing and cutting
-Special separate function for first and last piece
-Smooth and burr-free cutting
-Low operating cost, ultra-low loss
The operation cost is $0.000425/pc only.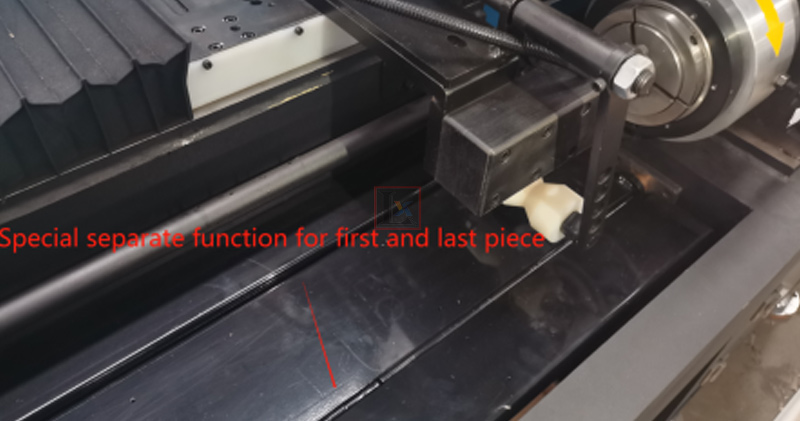 -High speed can reach less than 1 second/cut
The cutting capacity is expected to reach 800-1500pcs/ hour, and it is 5 times faster than traditional cutting machine ,which greatly improves production efficiency.
-Fully automatic in feeding, loading & cutting
One person can operate multiple equipment at the same time, reducing labor intensity of workers
Advantages:
-Within the processing range, it can be customized according to customer's pipe material and requirements
-A specific voltage can be set according to the customer's local voltage
With Integrated stabilizing transformer for India voltage For 415V 50Hz
Cutting effect: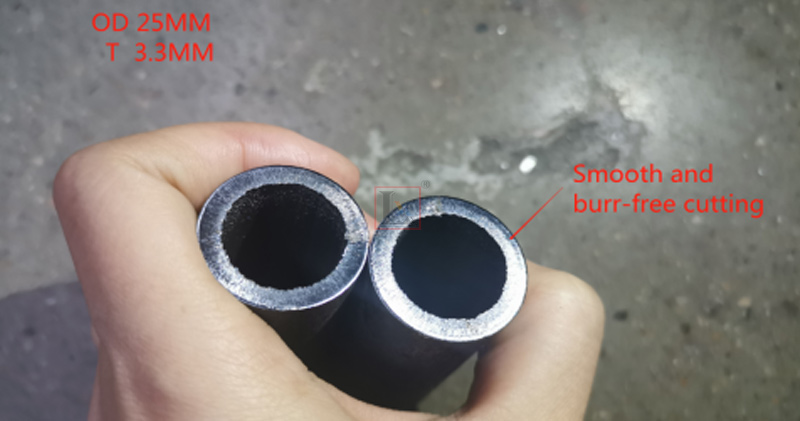 Application:
-It involves metal processing industries, like furniture, hardware, lighting, architectural fittings, medical equipment, electrical appliances, auto parts, outdoor supplies, etc.
We, LX-Laser, is specialized in solutions for tube and pipe industries. We have more than 50 models, including multi-function automatic laser pipe cutting machine, round tube multi-function automatic laser pipe cutting machine, stainless steel welded pipeline online laser pipe cutting machine, etc. We will provide you with the most suitable solution according to your needs and help you greatly improve the pipe cutting production efficiency. If you have any questions, please feel free to contact us. We sincerely look forward to cooperating with you.