On September 17, Longxin Laser held a new K series product launch conference, focusing on tube industry applications and industry trends. The latest trends, technologies,products and solutions of laser cutting were displayed.
---
Leading by innovation, subverting the tradition!

Longxin Laser launches the world's premiere for new laser pipe cutting machines!
---
Longxin Laser's newly launched K series laser pipe cutting machines in 2021, is condensed 18-year pipe cutting technology. Aiming at pain points of pipe cutting in industry segments, we have directed R&D and customized series for customers.
The diversified performance breakthroughs of the K series laser pipe cutting machine bring surging upgrades in cutting technology, speed, and intelligent operation, making Longxin Laser a powerful work for industry users.
Many industry leaders and guests gathered together to witness the new appearance of the "Star Products" K6, K12, K22, and K35 of the Longxin Laser K series pipe cutting family.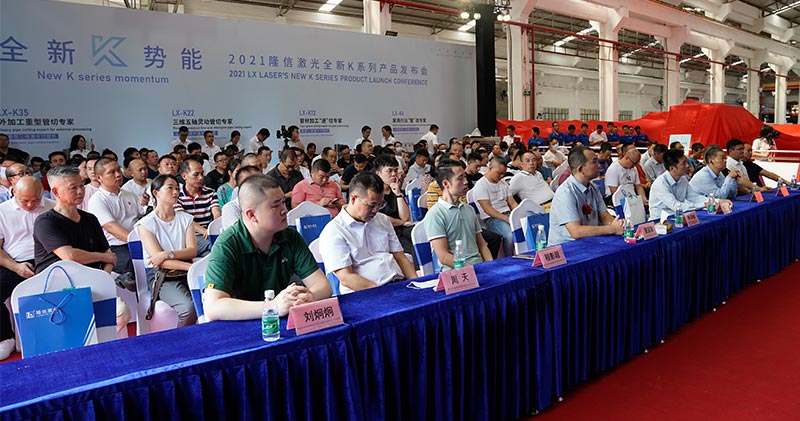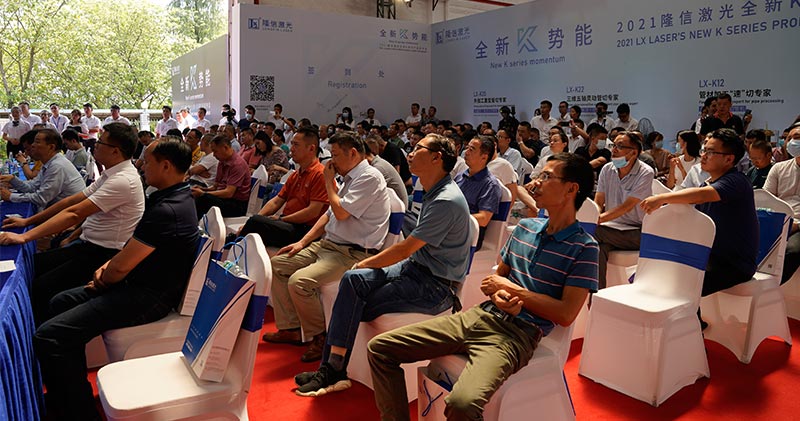 K series laser pipe cutting family, LX-K6 ultra-rapid speed laser tube cutting machine, LX-K12 high speed laser pipe cutting machine, LX-K22 three-chuck zero tailing laser pipe cutting machine, LX-K35 heavy duty laser pipe cutting machine. The application solutions of K series laser pipe cutting machines include construction machinery, steel structure, automotive industry, medical equipment, furniture, fitness equipment and other industries.
The K series laser pipe cutting machines can be comprehensively showed Longxin Laser's R&D and intelligent manufacturing capabilities in the field of tube cutting.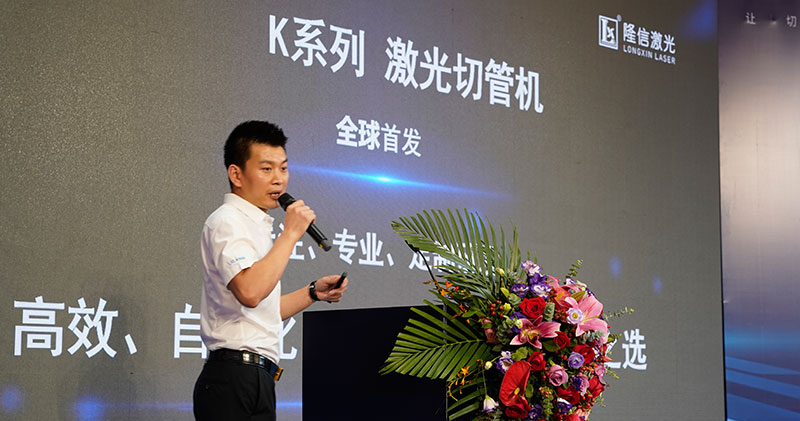 ---
Meet the customers' requirements, realize customized laser pipe cutting solutions
---
At the conference, the Chairman of Longxin Laser, Mr. Xia, shared his entrepreneurial journey for the first time: The existence of Longxin Laser is to create better products for customers!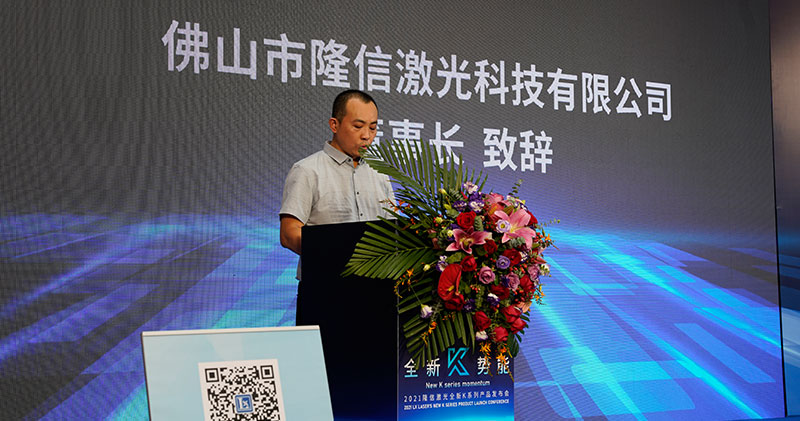 ---
"I found a lot of chaos in the industry, and the prices of foreign products are inflated. In order to obtain higher profits, domestic brands have scattered products and cannot do special targeted research and development according to customer needs. There has even been a price war among peers, cutting corners and cutting materials to reduce costs in exchange for orders, causing customers to pay, but they cannot really help customers to promote transformation and upgrading through technology. So we settled down to focus on the laser pipe cutting machine, specialized in in-depth research and practice, and finally made the most cost-effective K series product, which is well received by customers and the market!
Longxin's core values are mutual trust and win-win with customers (Mutual trust means believe with each other),honesty, absolutely unconditionally stand in the position of customers to customize and match the most suitable product solution, because customer trust is our greatest motivation. In the eyes of Longxin people, trust is important. Win-win is to fight and win together with customers. We will go all out for a common goal. We are not only business dealings with customers, but also partners in achieving customer strategies."
---
Longxin Laser pays attention to customers' needs, enhances research and development capabilities, in-depth development of customer's laser tube cutting solutions with directional R&D. Determined to create value for customers and become the most reliable partner of customers! In order to better serve customers.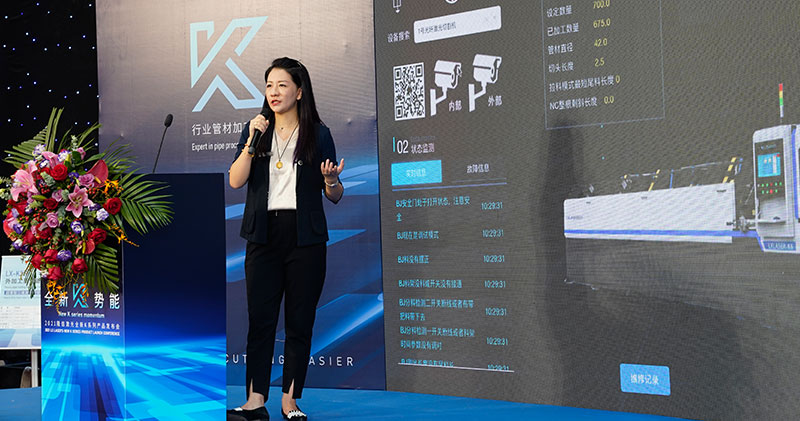 At the conference, the Longxin Laser Cloud System 1.0 version was officially launched!
---
Focus on industry applications, leading laser plus intelligent manufacturing solutions
---
Focused, professional and oriented R&D, Longxin Laser is one of the few professional manufacturers in China that only focuses on laser pipe cutting. In the past 13 years, we have been market-oriented and have accumulated rich and mature successful cases of advanced laser technology application in the field of pipe manufacturing and processing.
Focusing on the future and considering the long-term. Longxin Laser has made advance in the field of pipe laser, starting from the new K series laser pipe cutting machine,marching into the high-end application field of intelligent laser pipe cutting equipment. We continuously develop new and more technologically advanced industry application products, continue to explore industry outlets, increase technology research and development, promote the implementation of laser plus intelligent manufacturing overall solutions in more industries and follow the wave of intelligent era with global customers.