Recently, LX Laser accepted an interview about the current situation and future prospects of the laser tube cutting industry.
Q: Would you please briefly introduce the development of LX Laser, including the scale of the company, when to start laser, main products and market application directions?
A: We are an enterprise specializing in metal pipe cutting equipment integrating design, manufacturing and sales. Our main business is to provide customers with reliable, intelligent and labor-saving complete sets of fully automated metal pipe cutting processing equipment. We have more than 20 series of laser pipe cutting machines, including multifunctional automatic laser pipe cutting machine, round pipe automatic laser cutting machine, laser cutting machine for elbow pipes and fittings, stainless steel tube mills and online laser cutting production line, and fiber laser welding machine, etc.. Our machines are widely used in automotive components, metal furniture, fitness equipment, sanitary-ware and other industries.
Since its establishment, the company has served more than 3,000 domestic and foreign companies, covering more than 50 countries, and has a considerable market share in overseas markets, including United States, United Kingdom, Russia, Mexico, Brazil, South Korea, Turkey, Spain, India, Thailand etc..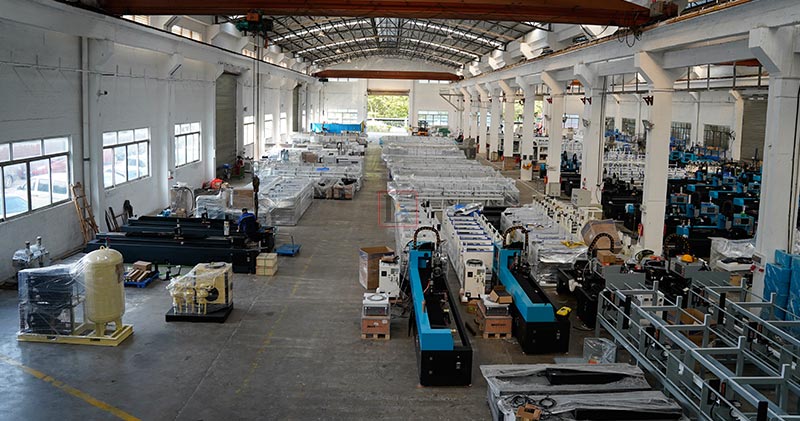 Q: LX Laser is very familiar with traditional tube cutting methods. Compared with the emerging laser tube cutting process, would you please introduce what advantages does laser tube cutting have?
A: The laser pipe cutting machine plays an important role in metal processing and has the following advantages:
First, Advanced processing mode and high efficiency. The focused laser beam is like a "knife", which can cut metal materials arbitrarily and finely, without mechanical extrusion or mechanical stress, so it will not damage the shape of the processed article. After the laser is focused, the speed of light is small, the heat-affected area is small, and it is not easy to deform. The cutting seam is smooth and beautiful, no subsequent processing is required, and the processing is fine. Therefore, some process cutting that cannot be achieved by conventional techniques can be completed.
Second, Fully automatic, easy to operate, and low cost. The laser processing speed is fast. The "tool" used by the laser cutting machine is the focused light spot. No other equipment and materials need to be added. As long as the laser can work normally, it can be processed continuously for a long time. In addition, laser processing is automatically controlled by a computer, and manual intervention is not required during production processing.
Third, Realize zero inventory, flexible and convenient laser processing. For different customer orders, you only need to draw processing drawings and products on the computer, and you can get them out immediately. This saves conventional mold production costs and avoids differentiated production of the same product, reduce the risk of excessive inventory.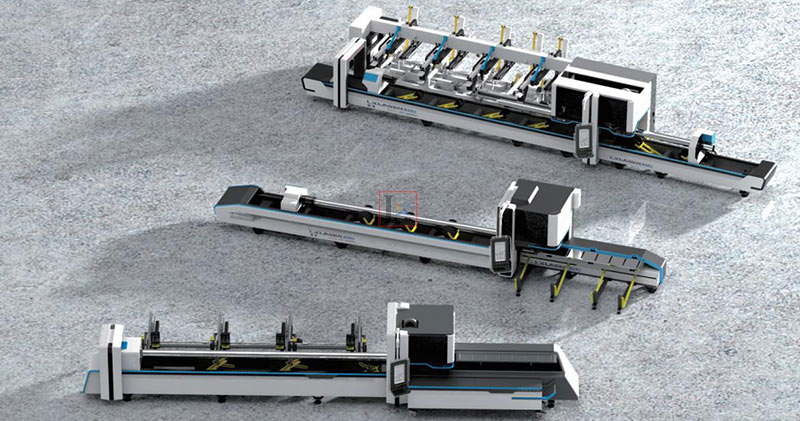 Q: Traditional pipe cutting such as saw blade cutting and wire cutting still have their reasons for existence, but laser cutting is still growing rapidly. What do you think of the future development direction and trend of the two?
A: Every craft has a process of inheritance and development. As far as our pipe cutting industry is concerned, the traditional metal pipe cutting method has a certain market scale, and the emerging pipe cutting technology is constantly replacing the old share, but this requires a process.
The traditional pipe cutting machine is cheaper and the process method is relatively mature. Although it has a lot of history, it will coexist with emerging technologies for a long period of time. After all, a laser pipe cutting machine is about hundreds of thousands, although it is not well commonly adopted and has not been completely replaced, but the advantages of laser tube cutting are obvious, and I believe that one goes one after the other. The replacement requires a slow and long process, and the traditional method will eventually withdraw from its stage.
Q: LX Laser chooses to only make pipe cutting machines, and takes the road of segmentation and specialization. Such a strategic positioning may limit itself, but it is also likely to allow itself to focus on becoming a leader in the segmentation industry. How do you think about the two aspects of this positioning?
A: Since the industrial revolution, over two hundred years, the rapid increase in productivity has created a prosperous industrial civilization. The emergence of all new technologies will form a partial advantage. Nowadays, the specialized division of labor in all walks of life is becoming more and more detailed, the social economy is shifting from extensive to lean, and the requirements for professionalism are getting higher.
We have studied some century-old companies and found that they all have one common characteristic: they only focus on one field, work intensively in a certain field, continue to inherit, and have made achievements in that field. Therefore, we have been focusing on the field of laser tube cutting and continue to dig deeper. There is still a lot of room for internal development. There are still many things we can do around this tube cutting business, so we don't worry about the limitations of this positioning. On the contrary, he may let us make a bigger market and a bigger world in this industry.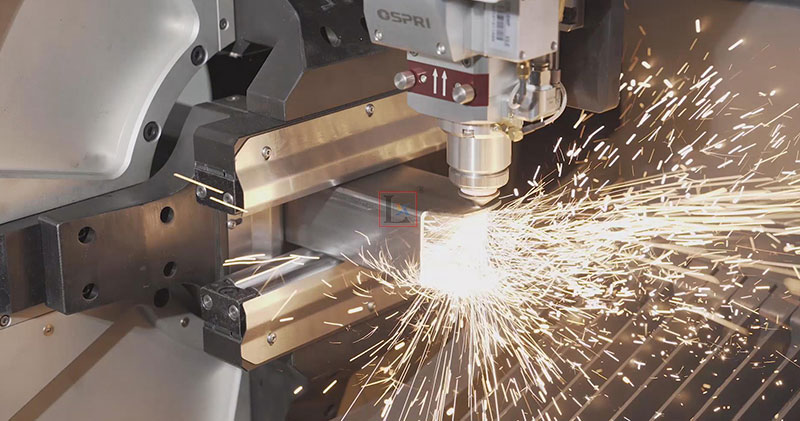 Q: What are the current development plans and goals of LX Laser in 2021?
A: Our confidence is based on our basic research, we can independently write the laser pipe cutting machine control program, and our attraction to talents has initially formed the company's talent strategy framework, which provides strong support for the development of the company.
In the future, LX Laser will continue to surpass itself and provide better quality and labor-saving products to repay all customers and partners who support and help, and strive to become a domestic first-class laser processing enterprise and a world-leading intelligent laser pipe cutting machines provider.