This is a multinational company located in Thailand and headquartered in Japan.
And it is one of the largest in the world.
They have always been committed to providing customers with high-quality products.
Before using laser cutting machine, just like other steel factories, they used conventional circular sawing machine for production.
However, laser pipe cutting machines has become more demand because of high-quality , fast cut and no lost material, no burr and high accuracy, etc.
It is better than circular saw especially for big factory who manufacture pipe, and they can control cost even material price and process etc.
By chance, this company learned about laser pipe cutting machines through a friend who is using our laser tube cutting machine for a year.
They decided to invest one machine to improve their production line.
According to their pipe size range and cutting requirement, the machine model that we recommended to them is one of our popular high speed round tube laser cutting machine LX-FL120F.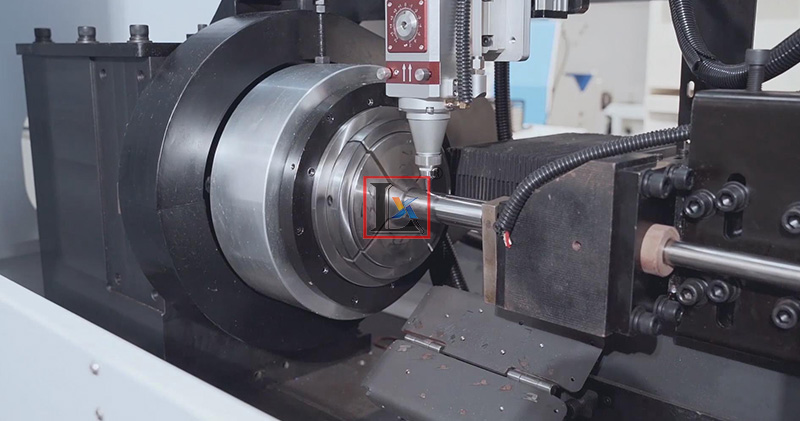 As we all know that Japanese work is rigorous and meticulous with high requirements for their product as well as production environment.
So model LX-FL120F with protective cover(enclosed design) is very suitable for them.
Moreover, their concept of factory upgrade is intelligent manufacturing, automated production.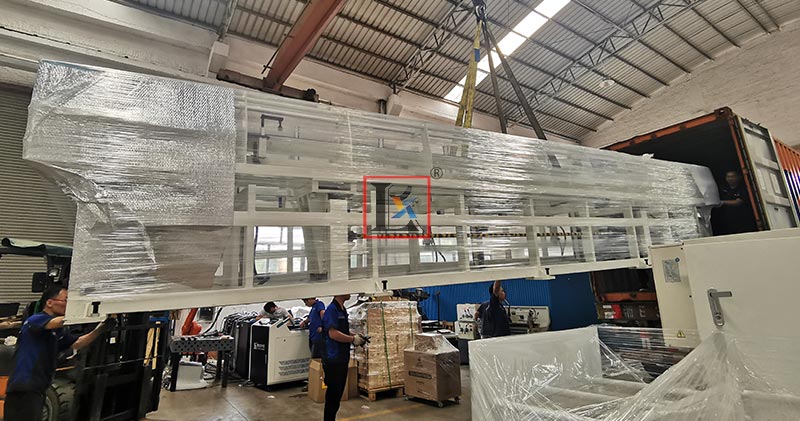 So in order to achieve auto cutting, delivering and chamfering, we equipped with a conveyor belt to help them connect the laser tube cutting machine and chamfering machine together.
Here comes out the overall machine solution.