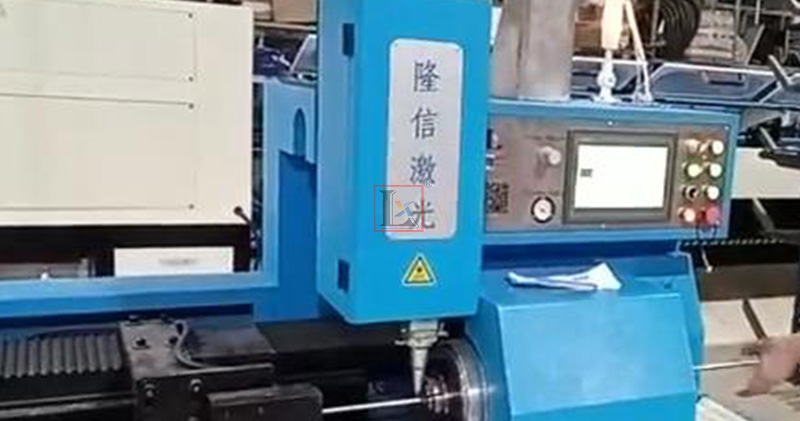 (LX Laser machines in customer's factory, 1 set of semi-automatic machine and 1 set of fully automatic machine behind the semi automatic one)
A heating element customer found us from internet and sent us the inquiry in Jan. 2019. They wanted fully automatic fiber laser pipe cutting machine in order to update their pipe cutting method.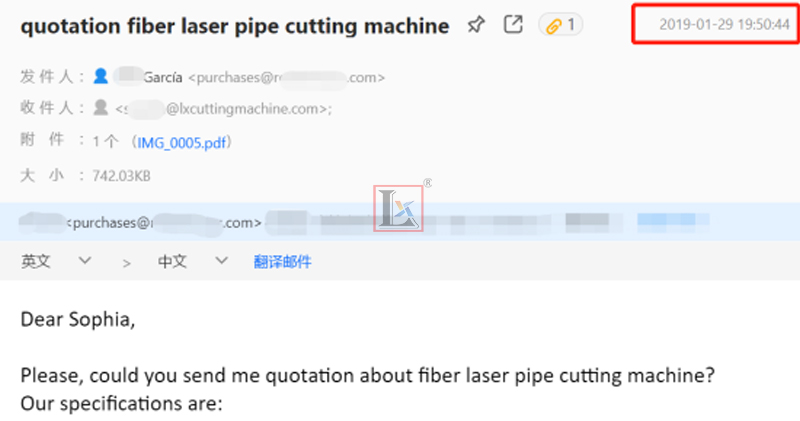 They were using the manual type conventional cutting machine which with low production efficiency and burrs on the products.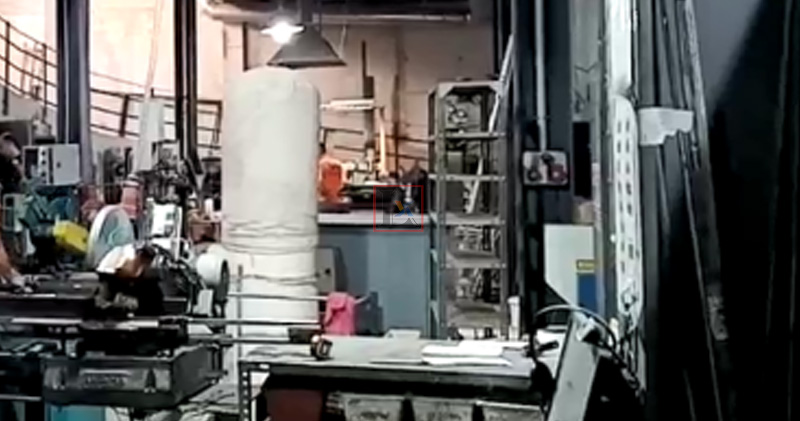 We had call with them and confirmed details of their tube size and cutting requirement in order to offer the suitable machine solution:
1. List the pipes with their thickness and diameter? - Φ 6mm to 28mm
2. What is the cut length you want for each pipe? - 40mm to 500mm
3. How many pieces you need for cutting per day? - 1500 pieces / day
4. And how many working hours per day? - About 4 hours / day
Customer wanted fully automatic machine, however, some of their pipe diameters are too small for loader, therefore, we recommend them our semi automatic machine LX-FL40. As pipes below OD 16mm will easily bent and affect the loading function. After discussion, they prefer to have two machines, one semi auto for OD6-15mm and one fully auto for OD16-28mm.
Customer also asked about the machine dimensions to plan the factory space.
For LX-FL40: Length 8500 X width 850 X height 1650mm
For LX-FL120: Length 8900 X width 2200 X height 1680mm
Customer confirmed that there is no problem to place both machines in their factory. After only 9 days communication, the customer sent us the purchase order on Feb.7, 2019! Since that time was in Chinese Spring Festival holidays, customer also pushed us to hurry up the production once holidays finished. They are in a hurry to have the machine to update their production.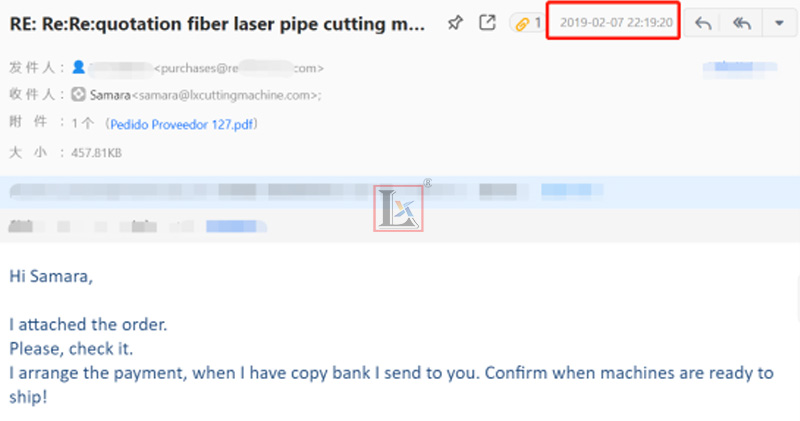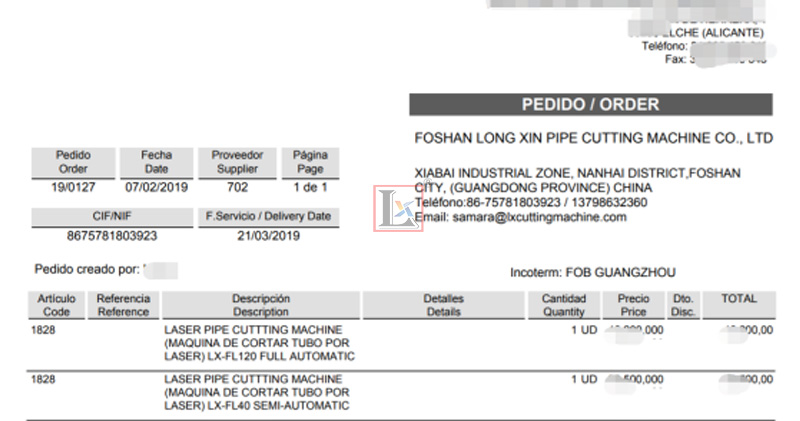 (Customer's purchase order)

We do final test and aging tests on each machine before shipment:
LX-FL120
LX-FL40
After machine arrived customer's factory, we sent our engineer to their factory to help them start up the machines. After 1 day installation and 3 days training, customer's workers operated the machines by themselves very well.
Machine running videos in customer's factory:
As the customer is satisfied with our machine, they even helped us in develop new customers in Spain to win more orders.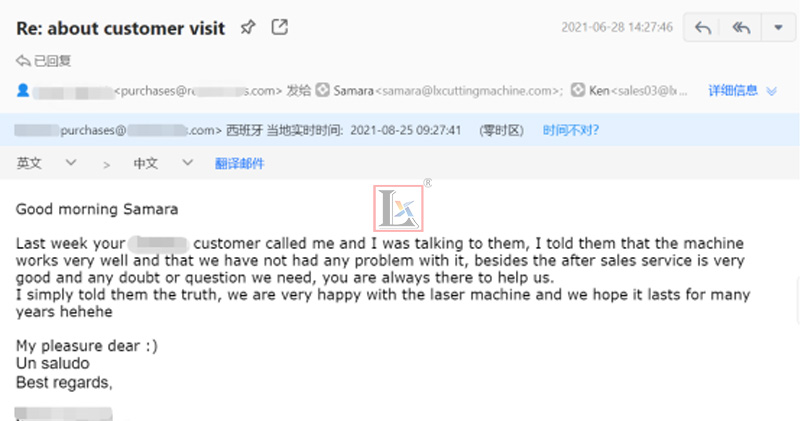 Customer's satisfaction is our motivation. We will keep working hard to develop good machines and offer excellent service as always.