In recent years, the application of pipes in sanitary ware and furniture has attracted popular attention.
Before, stainless steel pipe, aluminum pipe, copper and other pipes were generally used in office furniture and building materials. Due to the characteristics of simple, beauty, durable and easy-to-clean, they have gradually become the new favorite of modern homes.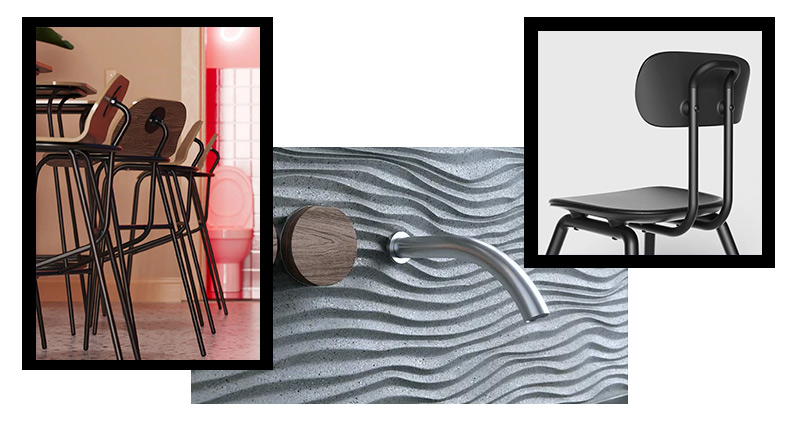 Traditional pipe processing
The traditional pipe processing methods have at least 8 to 9 procedures. Respectively are material picking, sawing, CNC machining, bevel processing, to proofing, punching, drilling, pipe bending, cleaning, and welding.
Due to complex processing flow, low processing accuracy, high scrap rate and other problems, the pipe processing efficiency is low and the benefits of factory is not high,which is a pain point of pipe processing enterprises.
Laser cutting technology
Using laser tube cutting machines to process steel furniture is gradually replacing traditional pipe processing methods, including cutting, punching, drilling and sawing.
Take LX-K6 High-speed fully automatic multifunctional laser pipe cutting machine of Longxin Laser as an example:
- Ultra Fast! Compared with the universal laser cutting machine, its speed is 30% faster!
The acceleration up to 1.5G;
- Multifunction cutting for round, square, rectangle and oval pipes! It can trigger more new ideas, help you complete the development of new products quickly and reduce R&D costs;
- Fully pneumatic chuck, professional pipe cutting;
- Roller feeding reduces the waiting time and greatly improves cutting efficiency;
- Fully automatic loading, feeding ,cutting and unloading,the whole process is done in one go, which saves labor and time and improves processing efficiency.
Compared with traditional pipe cutting machine methods, using laser cutting machines can increase workshop efficiency by 8-20 times, reduce costs by 70%-90%, save 15%-30% of material loss. At the same time it can reduce a lot of labor and it is the general trend of industrial automation in the future.
Fancy cutting and punching, hollowing out into the new favorite of modern home
Besides pipe cutting ,the laser cutting machine can cut or perforate any complex curve or pattern on the pipe surface.
For some requirements to hollow out and cut patterns, laser cutting must be the fastest and best method.
The flexibility of laser cutting gives a lot of artistic design space to pipe.
The core value of furniture products should be in comfort, creative design and convenient use.
To make combination of above three points, is to be able to perfectly show the designer's concepts and ideas through process design and material processing. That means LX laser tube cutting machines can turn your ideas into reality.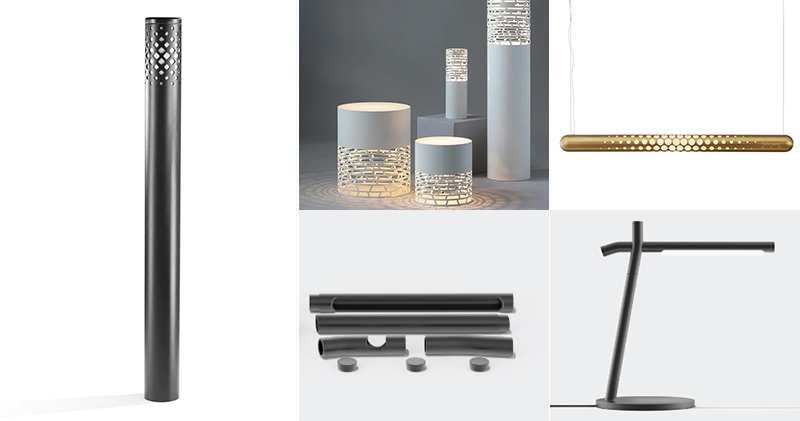 Laser pipe cutting can not only realize inclination and slotting of various parts and the extremely demanding precision processing, but also inspire unlimited creativity for future furniture materials. It can be said that laser has created a leap-forward development of industrial design.
As a high-tech enterprise, LX Laser will participate International Famous Furniture Machinery & Material Fair in August, 2021. We will bring laser pipe cutting equipment of top industry and mainstream . Longxin Laser will also show hard-core technology of pipe automation "light processing" for building materials , sanitary ware, steel furniture, shelf guardrails, etc.