CNC Full Automatic Bending Machine Main Features:
Interactive PLC touch screen offers easy access to auto and manual operating modes.
2. System diagnostics and multiple language capability.
3. Standard clockwise bending direction.
4. Fully hydraulic clamping on clamp die and pressure die.
5. Drop-way hydraulic clamping.
6. Direct acting hydraulic pressure die with adjustable speed valve.
7. Maximum 100 sets of program storage,Maximum 32 bends for each program.
8. With Independent programmable speeds Y, B, and C axes.
9. Programmable material spring back settings for each bend angle.
10. Automatic release of tube prior to final bend.
11. Bending Axis-Driven by Cylinder,Feeding Axis-Driven by Servo Motor,Rotating Axis-Driven by Servo Motor.
12. Obtain quality repeatable bends in steel, stainless, aluminum, titanium and brass.
13. Foot Pedal Cycle start.
14. With Air Cooling System.
15. One set of Tooling for Draw Bending.
16. Wiper die Bracket.
17. 1 Mandrel Rod.
18. Operation and Maintenance Manual.
19. Tool Box with Adjusted Tools.
20. Electric: As required (3 phase 220V or 380V or 415V...)
MD series CNC automatic bending machine
The CNC bending machine is used in many industry, such as furniture industry, hardware industry, shipbuilding industry, transport vehicles and petrochemical industry, power generation and engineering of piping, Automobile fittings (oil pipe for brake, muffler, seats), motorcycle, medical equipment, bicycle, gymnastic equipment, etc.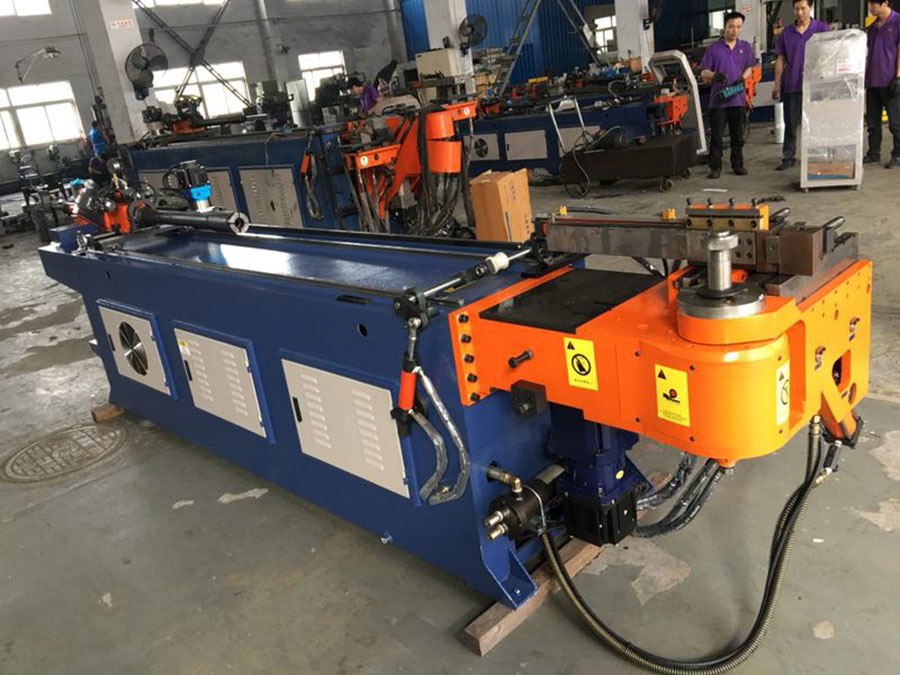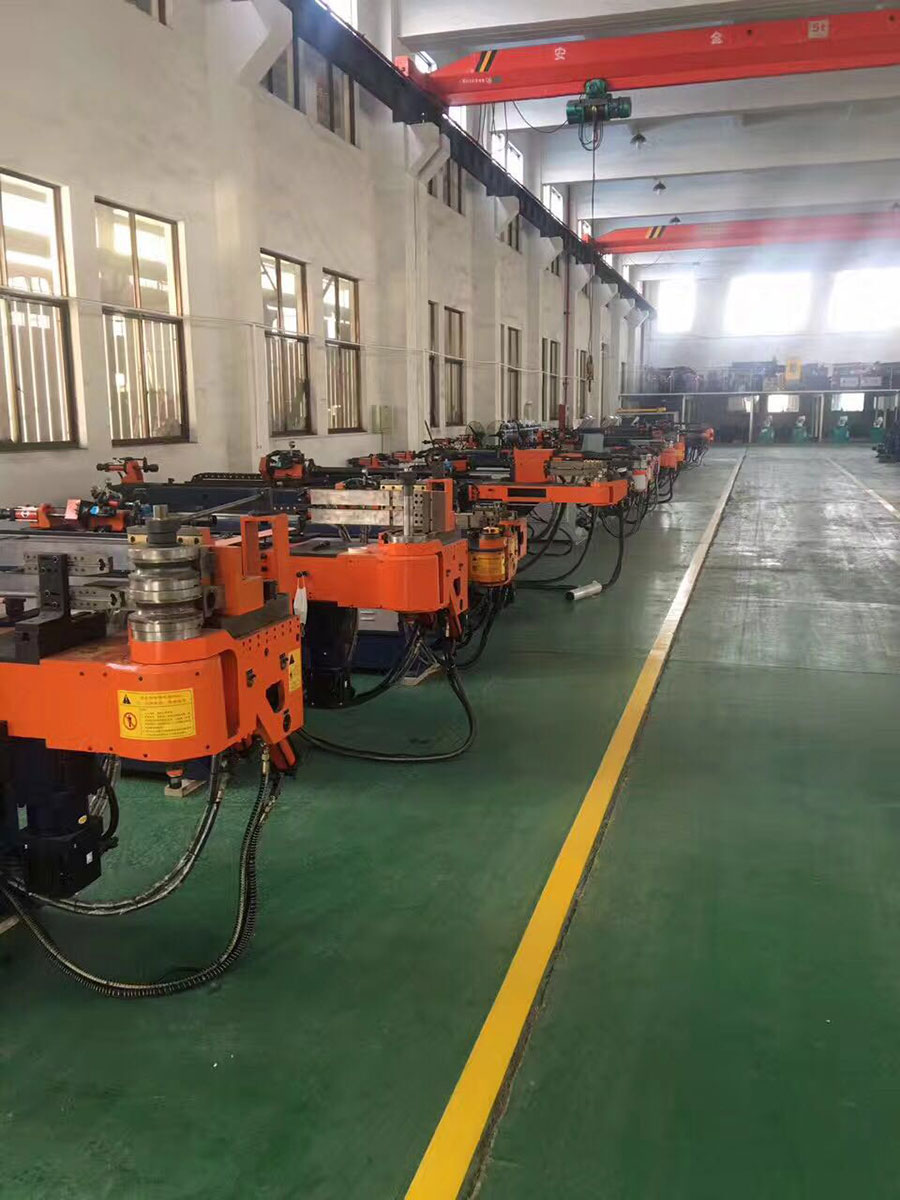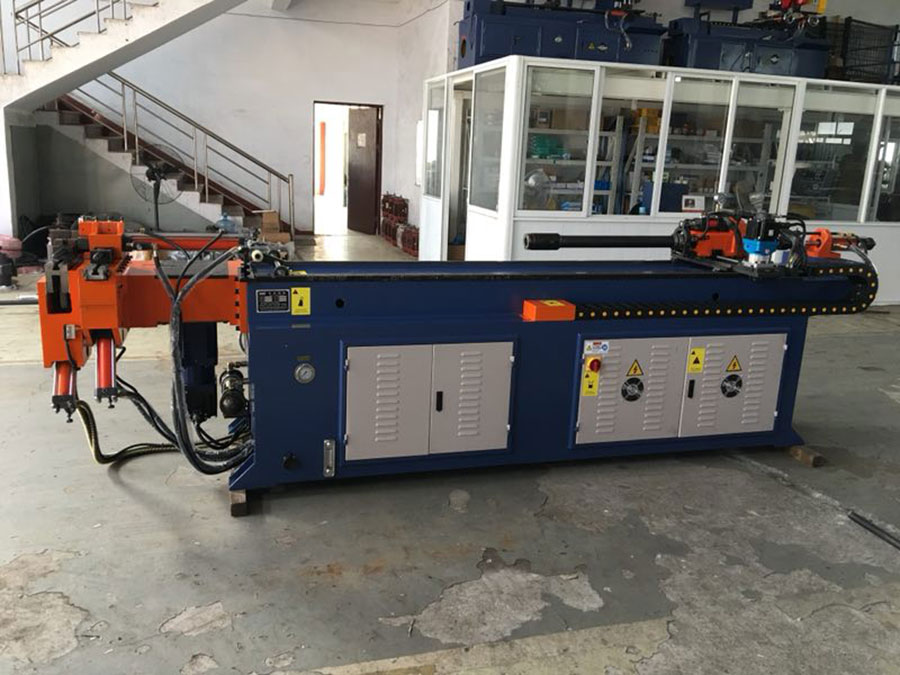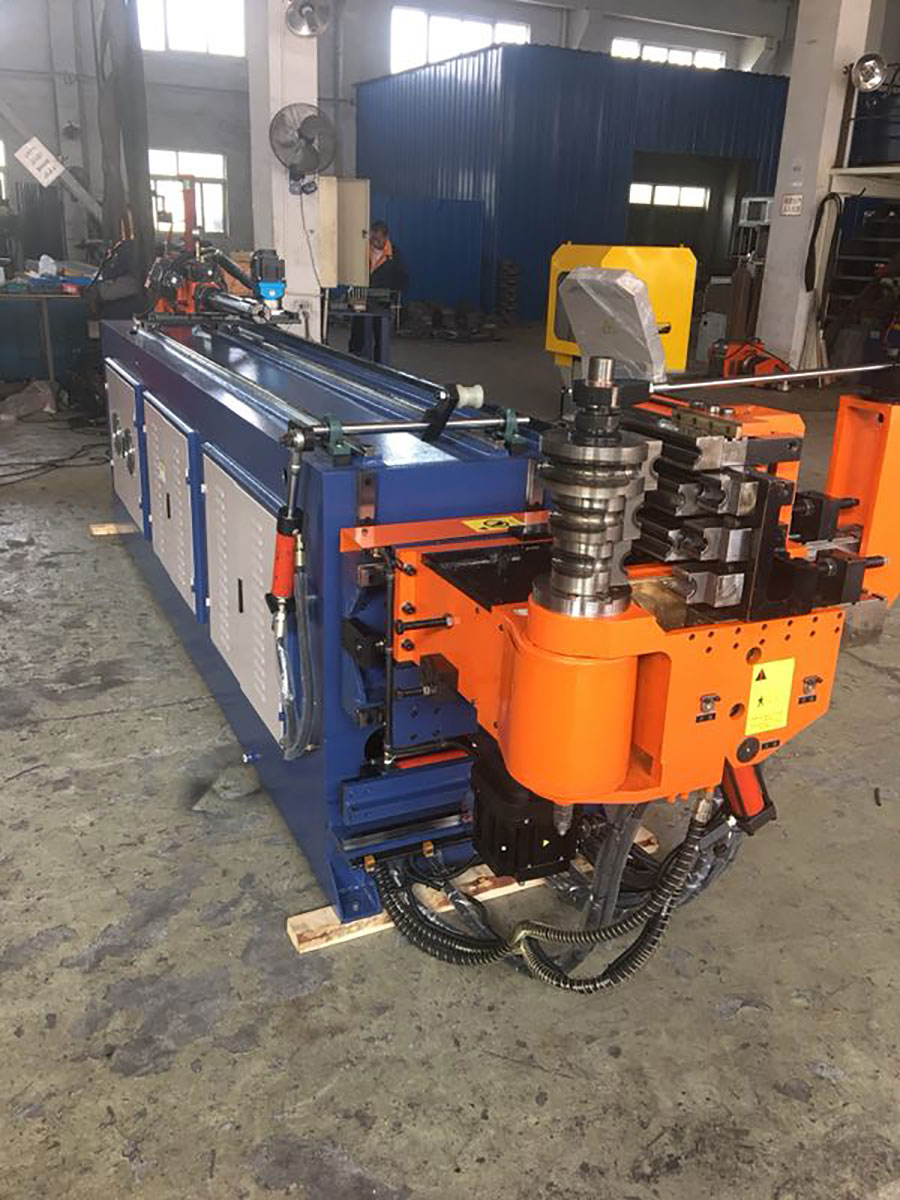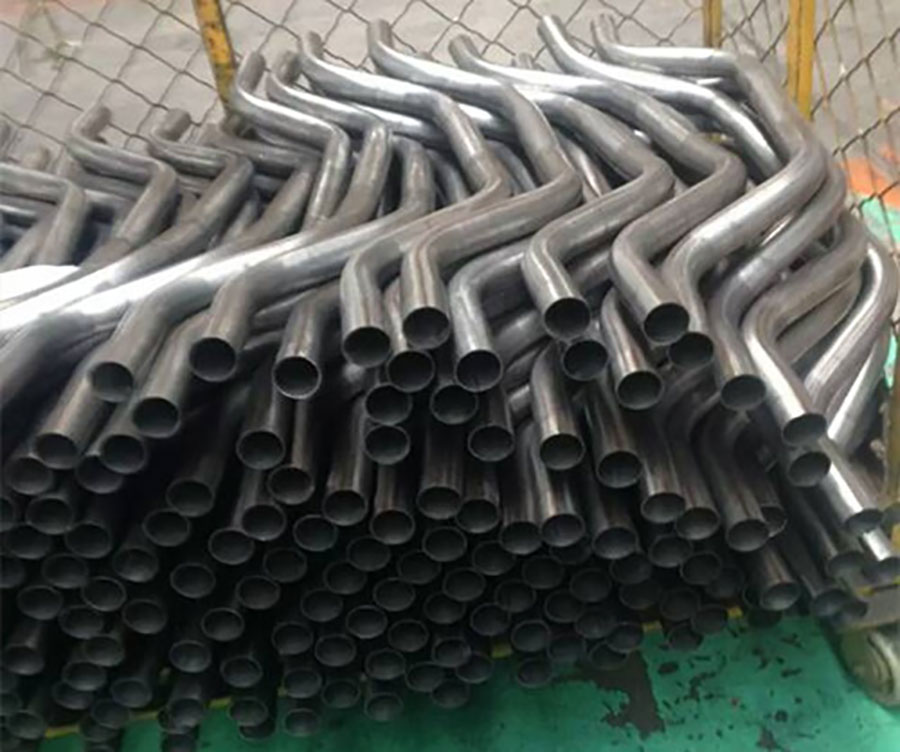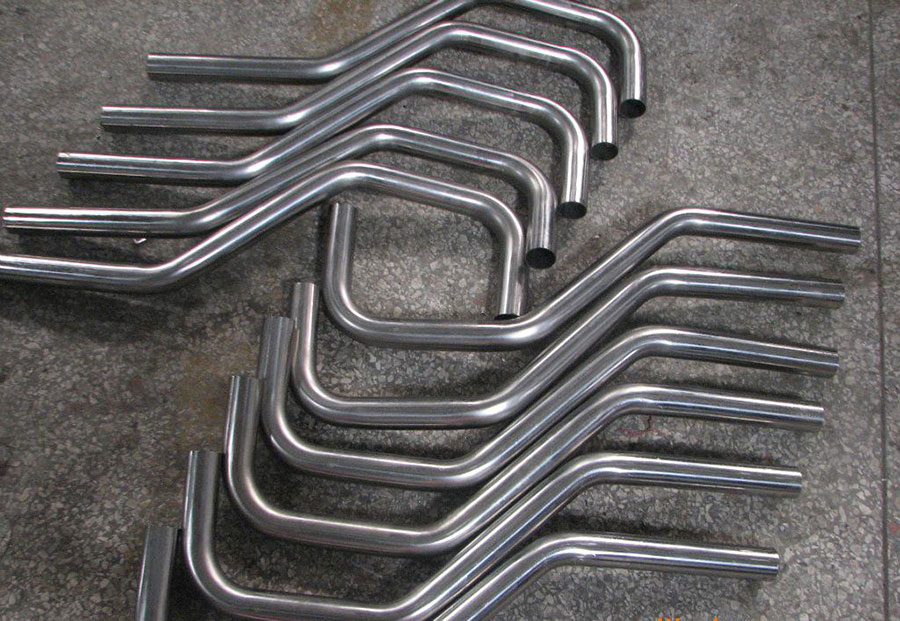 Processing materials:
Carbon steel pipe, stainless steel pipe, copper pipe, aluminum pipe; alloy pipe
Shapes of pipes: Round, retangular or irregular shapes.